The podcast feed has been accepted and the podcasts are starting to show up iTunes.
Here's what a the page on iTunes looks like when you subscribe to the podcasts with most of them visible: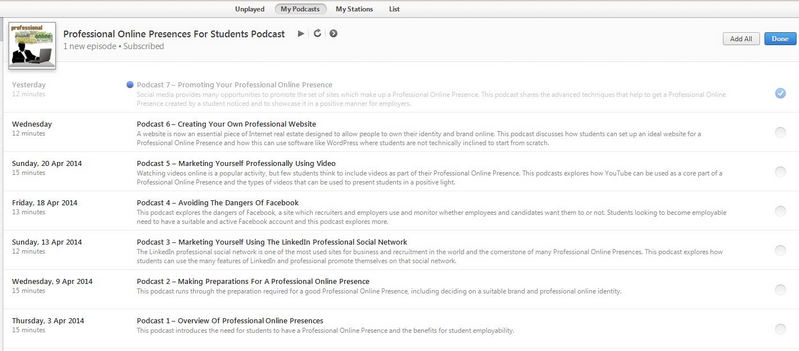 And here's the iTunes preview if you're thinking about subscribing.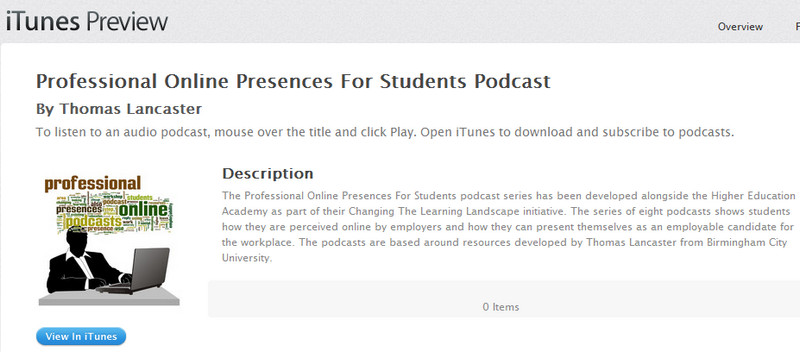 It is currently showing the wrong number of episodes, but I understand that iTunes corrects itself over time.
The previous page, and the link to more information in iTunes itself, can be found at:
https://itunes.apple.com/gb/podcast/professional-online-presences/id869563062